Step away from your regular routine and daily distractions for a special weekend of memory making with your preteen through college-aged daughter.
This Mother Daughter Retreat will help you to connect with one another and grow together in Christ. The weekend will be focused around the theme of living a "fearless" life. As mothers and as daughters we can easily become consumed by fear, but in Christ there is freedom. Perfect love casts out fear, so we can be "fearless."
At this retreat you will experience engaging activities, time to relax, delicious snacks, inspiring worship, and a speaker who beautifully intertwines laughter and Truth.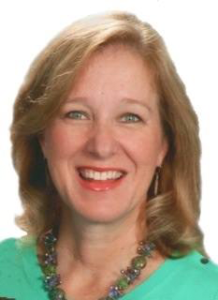 If there is a Bible verse to describe Mary Suzanne Crockett it would be "A merry heart doeth good like a medicine." (Proverbs 17:22a) Laughter is her favorite cardio and anti-depressant. She has done many things in life (writer, comedian, youth leader, and yes, rapper: 'The Hymn Reaper') but at heart, she is a story teller. Her passion is to weave Biblical truths and the irresistible love of God into real and relatable stories. Her goal for herself and for women of all ages is to live fearlessly in the knowledge that they are loved and forgiven in Christ.
She is the wife of Fess Crockett, the "King of her Wild Frontier" and the mother of three teenage daughters. She is the co-founder of Hidden Heart Ministry and co-author of The Cry of the Hidden Heart. She is a sought after speaker and emcee.
Katelynn is a sophomore at Missouri Baptist University studying music education and worship leadership. She enjoys worship jam sessions and trying different coffee shops with friends. She is a part of one of Mobap's traveling worship team's called Abide, and has grown up going to First Free church! Katelynn is the worship leader for this mother daughter retreat!
She is super stoked to have a worship gathering with fellow believers from all different stages of life!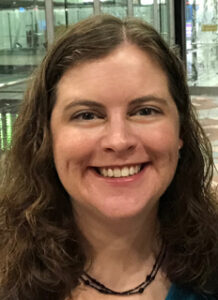 Sara Otey, alongside her husband, Steve, has been leading ministry to teens and families for 20 years in church, retreat, and camp settings.  Sara and Steve have four daughter ranging in age from 7-15, and enjoy serving in ministry as a family.  They have a passion to help strengthen families by helping them engage with God and each other.  Because of that passion and God's leading, Sara and Steve founded Engage Family Ministries in 2018.
Sara hopes to provide a retreat that will help mothers and daughters make memories together, hear and learn Biblical Truth, and connect in new ways.  She prays the Holy Spirit will be at work in the lives of everyone in attendance, and the special little details of the retreat will make moms and daughters feel loved.
FREQUENTLY ASKED QUESTIONS